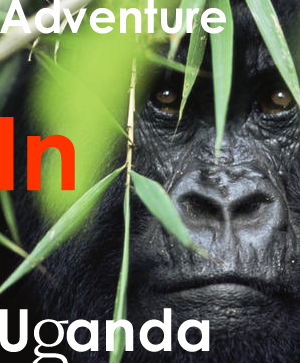 "Uganda is a fairy-tale", quote by Winston Churchill. In reality, it is tricky to deny that Uganda is not at all like another nation in Africa. Uganda may be little however it gloats Africa's biggest mixture of bird-life, the pride of Uganda for being on the equator is cooled down by now-topped mountain Rwenzori. She is also a home to a large portion of the world's remaining mountain gorillas that attract hundreds of tourists around the world.Uganda is one of the prime Adventure safari destinations in Africa with fantastic natural scenery; captivating fauna and flora. Half of the world´s remaining mountain gorilla population is found in Bwindi Impenetrable National Park and Mgahinga Mountain Gorilla park.This country is so unique and a captivating tourist destination for travellers interested in Mountain gorilla tours, cultural tours, wildlife safaris, bird watching adventures , hiking / mountaineering safaris etc. On this guide, there are several Uganda Safari offers to Rwanda, Kenya, Tanzania offered by several tour operators and travel agents. You can easily book a safari of your choice from those featured on this guide or even contact a tour operator for a tailor made trip.
Would you like to organize your Uganda Safari independently? Are you interested in booking a Hotel or a safari lodge in any part of Uganda? Great hotel offers at huge discounted rates are available in most Uganda Hotels and lodges in Kampala.This Uganda Travel Guide and Safari Directory has the largest collections of all the accommodation providers in Uganda including hotels, apartments, safari lodges, camp sites in Kampala and upcountry. You can also book a hotel of your choice from those featured in the Uganda Hotels
Ugandan Culture a haven of a diverse range of ethnic groups, No wander it's known as a compressed Africa. The ethnic group of Bantu specking language is marked of from Lake Kyoga south wards these dominate much of east, central, and southern Africa. For the case of Uganda, Bantribes here include the Baganda, Banyoro, Batoro, Banyankole among others.
While the north part of Uganda are the tribes of Langi and the Acholi, who speak Nilotic languages and is little what related. The Iteso and Karamojong, who speak a Nilotic language, the Gishu are part of the Bantu and they live mainly on the slops of Mt Elgon. They speak lumasaba closely related to the Luhya of Kenya. A few Pygmies live isolated in the rainforests of western Uganda.
Each of these tribes have got their own culture that has been preserved and passed on from generation to generation. Presently it may not be as it was back then as it was great disrupted by the colonialism but what has remained is a demonstration of what it was like back then. These is Kingdoms / Chiefdom, Cultural dance, Foods and medicinal Herbs that where passed on from generations to generation update.
The real understanding of Ugandan culture by visiting tourists has not been fully exploited today because Uganda has got a lot cultural groups and either of the Ugandan people know it all but Uganda Travel Guide is here to walk you through the basic understanding of it
Gorilla safaris and Honeymoon can be looked at as two different things and if you ever argue that that way I surely agree with you. But for a critical mind, they tend to have a little bit of similarity in them and that similarity may at some point being in the crushing power that leaves that minds undecided on which to get on with.
You may have been looking at the difference all along and not putting some brain power to the similarity part of it.
You may have read the title and developed questions on which you had obvious "How in the world can I fore go my honeymoon for a Gorilla Safari" While someone else may as well say "I have all the time in the World, I can first go on my honeymoon and later go on a Gorilla safari" Well, on a second thought always "never judge a book by its cover" and I won't judge you wrong because of your opinion but by the end of this article you will come to the conclusion that sometimes such situations can occur bringing you to cross roads of making a decision that will leave others to write about you.
Working in a tour company as a tour consultant was one of my first jobs. We used to get some what pre-occupied with some silly talks and stories with my friend who was a little older than me in this career. One day I jokingly asked him as funny question, "what would you do in a situation like this…?" I start my story